Past operations & data
---
Scientific equipment
---
Communications / Navigation / Tracking
---
Weather
---
Ship contact info
---
VHF Radio Call Sign:
WDE4414
Iridium phone cockpit:
00 - 88 1677 72 7018
Iridium spare 1:
00 - 88 1621 41 8079
Iridium spare 2:
00 - 88 1621 44 3804
Emergency Beacon:
ID: ADE90 05931 C34D
Handheld Emergency Beacon:
ID: LC 4652
Hovercraft registered in Delaware, US:
DL 1519 AB

Maintenance
---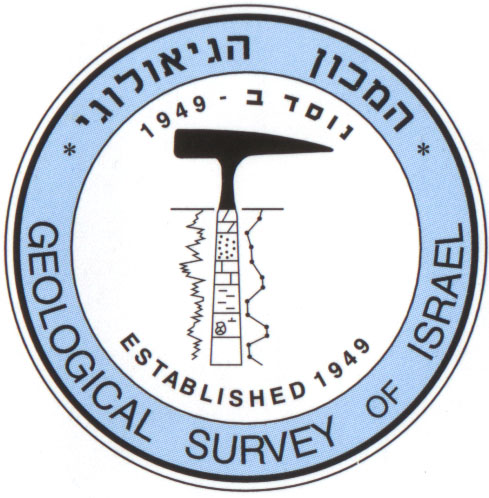 Last update: February 14, 2020, at 10:54 AM
Version: pmwiki-2.2.126

Hovercraft "SABVABAA"

HARD- AND SOFTWARE FOR DISTRIBUTION OF GPS/GNSS DATA OVER NETWORK



UNIVERSITY OF BERGEN
Department of Earth Science
Allé gt. 41, N-5007 Bergen, Norway

0.1

DRAFT - for comments

-

19 Feb, 2020

OM

OM

-

REV.
STATUS
CHANGE
DATE
BY
CHK'D
APPL
GPS/GNSS RECEIVER BACKGROUND
---
GNSS RECEIVER CANDIDATES
---
Manufacturer: VFAN

Manufacturer: NaviLock

Manufacturer: VFAN
Model: "USB GPS Receiver Antenna for Laptop PC Car Marine, Support GPS/Galileo/Beidou/GLONASS"
Supplier: Amazon

From supplier description:

Built-In U-blox M8030 Chipset. Concurrent reception of up to 3 GNSS (GPS, Galileo, GLONASS, BeiDou), Support for all satellite augmentation systems, The fimware supports QZSS, GAGAN and IMES together with WAAS, EGNOS, and MSAS.
Receiver type: 72-channel u-blox M8 engine GPS/QZSS L1 C/A, GLONASS L10F BeiDou B1, Galileo E1B/C SBAS L1 C/A: WAAS, EGNOS, MSAS, GAGANIndustry leading –167 dBm navigation sensitivity, "Superior position accuracy in urban canyons".
Compatible: Win 10/ Win 8/ Win 7/Vista/XP/. Free GNSS Evaluation Software. 56-Channel All-IN-VIEW Tracking
Support OpenCPN, Realtime Google Earth Pro and maps.
The UBX-M8030 high performance standard precision GNSS chips from u-blox provide exceptional sensitivity and acquisition times for all GNSS systems. The chips utilize concurrent reception of up to three GNSS systems (GPS/Galileo together with either Beidou or GLONASS). Reception from more than one constellation simultaneously allows extraordinary positioning accuracy in urban canyons, even with weak signals and high dynamics.
The UBX-M8030 chips feature low power consumption in concurrent reception mode and support advanced Power Save Modes for all GNSS, the power consumption remains low even for weak signals. The UBX-M8030 chips also support message integrity protection, geofencing and spoofing detection with configurable interface settings to easy fi to customer applications. The firmware supports QZSS, GAGAN and IMES together with WAAS, EGNOS, and MSAS.

Time to fist fix
Cold starts:26 s
Aided start: 2 s
Hot start:1 s

Sensitivity

Tracking & Nav: –167 dBm
Reacquisition: –160 dBm
Cold start: –148 dBm
Hot start: –157 dBm

Manufacturer: VFAN
Model:
Supplier: Amazon
Electrical Characteristics:

GPS Chipset: U-BLOX UB-6010
Sensitivity: -162 dBm ~-158 dBm
Channels: 56 channelS

Mechanical specifications:

USB Cable length: 2M
Dimension: 45*38*13 mm
Connector: USB Port 4. Magnetic Base

Protocol:

NMEA 0183 v2.3
Support:VTG,GLL,TXT ublox binary and NMEA Command
Default:GGA,GSA,GSV,RMC

Package Include:

GPS Receiver *1 2.GPS Driver Disc *1 1.NMEA 0183 v2.3
X1 USB GPS Receiver
X1 USB GPS Driver Disc *1

Application Guide [pdf]
Comparison Chart [pdf]
User Guide [pdf]
User Manual [pdf]
CURRENT GNSS RECEIVER: HOLUX M-215+
---
:
Unfortunately, the manufacturer Holux decided to vanish without a trace. Distributor Amazon reports: "Currently unavailable. We don't know when or if this item will be back in stock." Customers who have earlier acquired Holux product are upset as this affects warranty issues, among other things - here is an example: https://holux.info/holux-com-is-offline/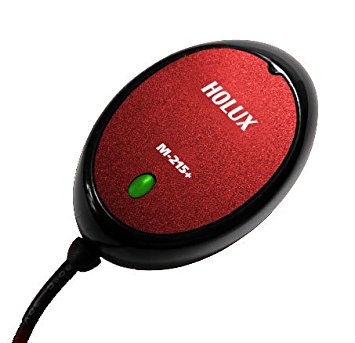 This unit appears as a COM-device. Since there are many new types of NMEA telegrams - and we are not sure if all telegram types output GNSS-quality data, we should split the GPS data stream and direct one for logging to disk, and the other to Chirp Sonar program. In that way we can post-process all raw navigation data - not only the (possible) sub-set that Chirp Sonar program deals with. (Many uncertain factors here !!)
Basic Specifications
---
MTK MT3333 GPS/ GLONASS chipset ---- Comparison with other chipsets (PDF)
MT3333 is now (2020) managed and sold by AIROHA, a MediaTek subsidiary.
66 parallel searching, 22 tracking channels
Receiver: L1, 1575.42 MHz
C/A code: 1.023 MHz
Update rate: 1Hz.
Antenna type: Built in patch antenna
Minimum Signal tracked: -165dBm
Dimension: 64.5 x 42 X 17.8 mm.
Weight: < 84g.
Waterproof: IPX7 ("X7" where second digit is seven; it means: Immersion, up to 1 m depth -- Ingress of water in harmful quantity shall not be possible when the enclosure is immersed in water under defined conditions of pressure and time (up to 1 m of submersion).
Operation temperature: -10 C to + 60 C
Store temperature: -20 C to + 70 C.
Operation humidity: 5% to 95% no condensing
Non DGPS (Differential GPS):

Position: 3.0 M CEP excluding SA
(Refer to MTK chip specification): Velocity: 0.1 M / sec.
NMEA protocol output V.3.01
---
Protocol and interface Baud rate: 4800 bps
Data bit: 8
Parity: N
Stop bit: 1
Output NMEA telegrams
---
Description of NMEA telegrams: MT3333 Platform NMEA Message Specification For GPS+GLONASS_V1.00 (PDF) ---- also local copy
| Message ID | Meaning | Rate |
| --- | --- | --- |
| GPGGA | Global Positioning System Fixed Data | 1time/1sec |
| GPRMC ~ GNRMC | Recommended Minimum Specific GNSS Data | 1time/1sec |
| GPVTG | Course Over Ground and Ground Speed | 1time/1sec |
| GPGSA | GNSS DOP and Active Satellites | 1time/5sec |
| GPGSA | GNSS DOP and Active Satellites | 2time/5sec |
| GPGSV / GLGSV | GNSS Satellites in View | 1time/5sec |
Sample data set
---
NOTE: $GPVTG is the last telegram of each "batch", which is separated by empty lines:

$GPGGA,083901.000,6023.0793,N,00519.7550,E,1,11,0.97,18.5,M,43.7,M,,*5D
$GNRMC,083901.000,A,6023.0793,N,00519.7550,E,0.00,214.26,110220,,,A*70
$GPVTG,214.26,T,,M,0.00,N,0.00,K,A*3E

$GPGGA,083902.000,6023.0793,N,00519.7550,E,1,11,0.97,18.5,M,43.7,M,,*5E
$GNRMC,083902.000,A,6023.0793,N,00519.7550,E,0.00,214.26,110220,,,A*73
$GPVTG,214.26,T,,M,0.00,N,0.00,K,A*3E

$GPGGA,083903.000,6023.0793,N,00519.7550,E,1,11,0.89,18.5,M,43.7,M,,*50
$GNRMC,083903.000,A,6023.0793,N,00519.7550,E,0.00,214.26,110220,,,A*72
$GPVTG,214.26,T,,M,0.00,N,0.00,K,A*3E

$GPGGA,083904.000,6023.0793,N,00519.7550,E,1,10,1.03,18.5,M,43.7,M,,*55
$GNRMC,083904.000,A,6023.0793,N,00519.7550,E,0.00,214.26,110220,,,A*75
$GPVTG,214.26,T,,M,0.00,N,0.00,K,A*3E

$GPGGA,083905.000,6023.0793,N,00519.7550,E,1,10,1.03,18.5,M,43.7,M,,*54
$GNGSA,A,3,09,30,21,07,,,,,,,,,1.32,1.03,0.82*1A
$GNGSA,A,3,65,83,66,82,76,75,,,,,,,1.32,1.03,0.82*15
$GPGSV,3,1,12,05,63,251,,07,62,092,35,30,61,174,18,13,32,263,18*72
$GPGSV,3,2,12,09,19,098,29,39,19,157,,21,12,340,36,02,10,223,*73
$GPGSV,3,3,12,16,09,016,,27,08,042,,15,04,275,37,28,01,156,*75
$GLGSV,2,1,08,66,73,300,27,75,63,096,37,65,38,122,23,76,36,174,25*69
$GLGSV,2,2,08,82,25,297,22,83,24,350,36,67,19,300,,81,03,254,18*68
$GNRMC,083905.000,A,6023.0793,N,00519.7550,E,0.00,214.26,110220,,,A*74
$GPVTG,214.26,T,,M,0.00,N,0.00,K,A*3E

$GPGGA,083906.000,6023.0793,N,00519.7550,E,1,10,1.03,18.5,M,43.7,M,,*57
$GNRMC,083906.000,A,6023.0793,N,00519.7550,E,0.00,214.26,110220,,,A*77
$GPVTG,214.26,T,,M,0.00,N,0.00,K,A*3E

$GPGGA,083907.000,6023.0793,N,00519.7550,E,1,10,1.03,18.5,M,43.7,M,,*56
$GNRMC,083907.000,A,6023.0793,N,00519.7550,E,0.00,214.26,110220,,,A*76
$GPVTG,214.26,T,,M,0.00,N,0.00,K,A*3E

$GPGGA,083908.000,6023.0793,N,00519.7550,E,1,10,1.03,18.5,M,43.7,M,,*59
$GNRMC,083908.000,A,6023.0793,N,00519.7550,E,0.00,214.26,110220,,,A*79
$GPVTG,214.26,T,,M,0.00,N,0.00,K,A*3E