CAMERA SYSTEM
---
Introduction
---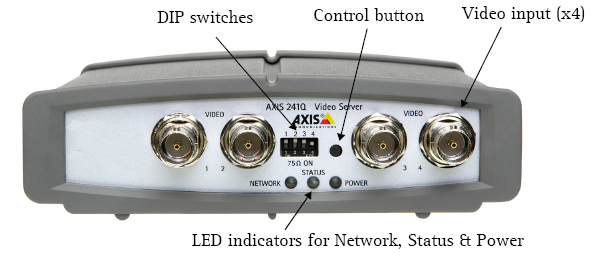 Axis Video Server 241Q_front_panel.
The hovercraft is equipped with several cameras. Signals from these are distributed on vessel data network through AXIS Video Server Mod. 241Q.
Connecting to the Video Server
---
The Video Server has a web based data interface. The unit has a fixed IP adress of 192.168.0.90. Enter this address in web browser, as shown below: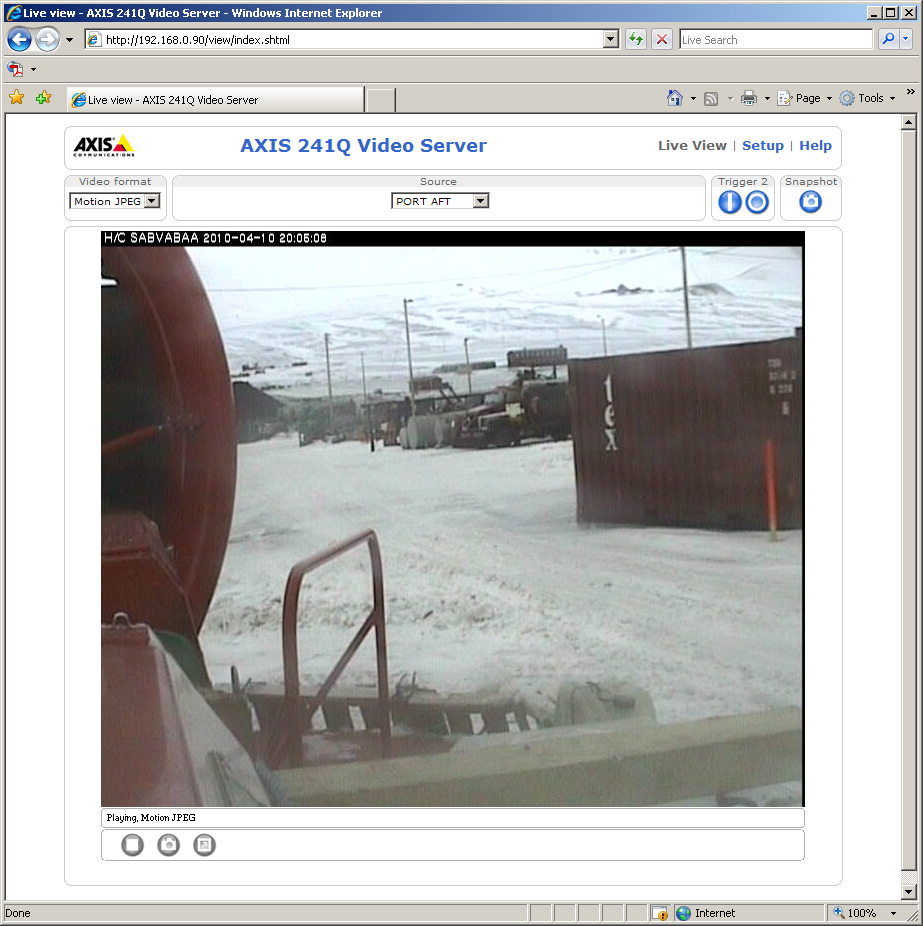 Configuration of Video Server
---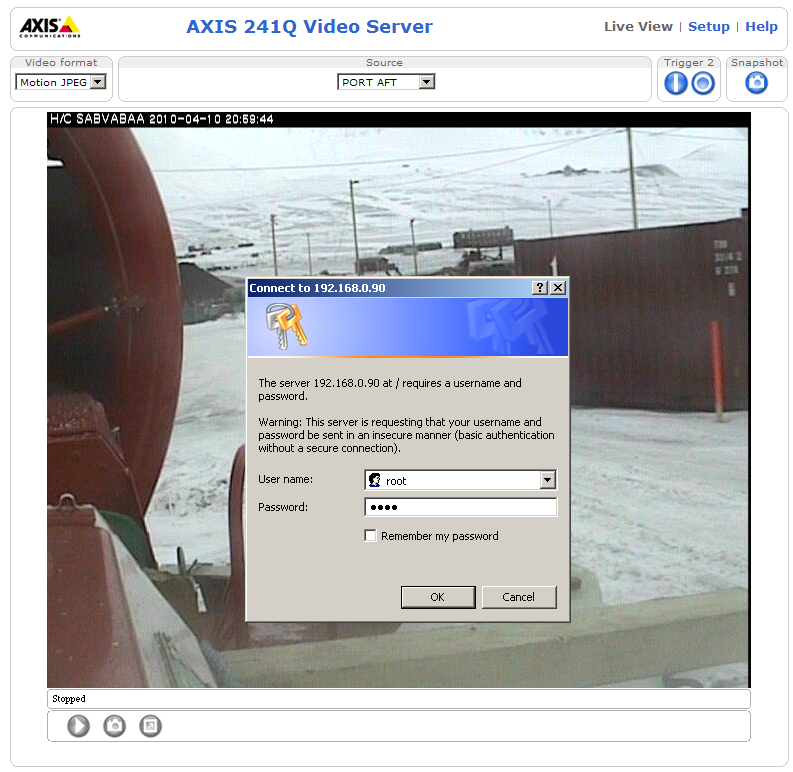 Clock Setup in upper right corner. Enter user name and password:
Username : root
Password : pass
(these are default values).
The configuration meny is then displayed.