Oceanography
---
Water masses and mixtures water masses are characterized by their temperature and salinity. The conductivity, temperature and depth (CTD) probe is the most important instrument to derive basic water mass properties.
Sabvabaa has a Sea Bird SBE 19Plus- Version 2 SeaCat profiler with a titanium housing depth rated to 7000 meter and a pressure sensor rated to 3500 meter depth. The CTD winch has 500 meter of conducting cable. If used as a self contained recorder, we have an 1100 meter kevlar line available.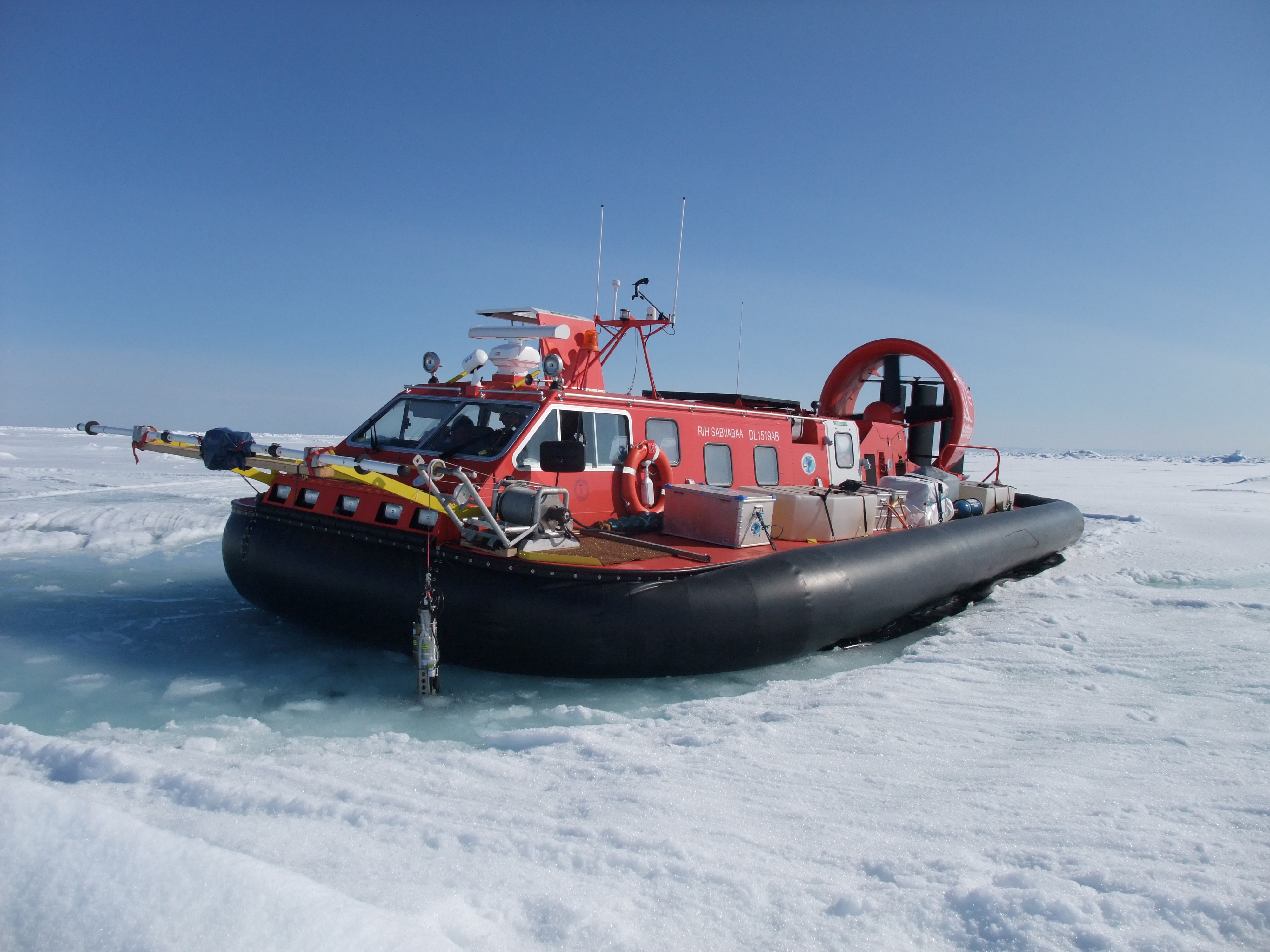 Preparing for a CTD cast through a seal's breathing hole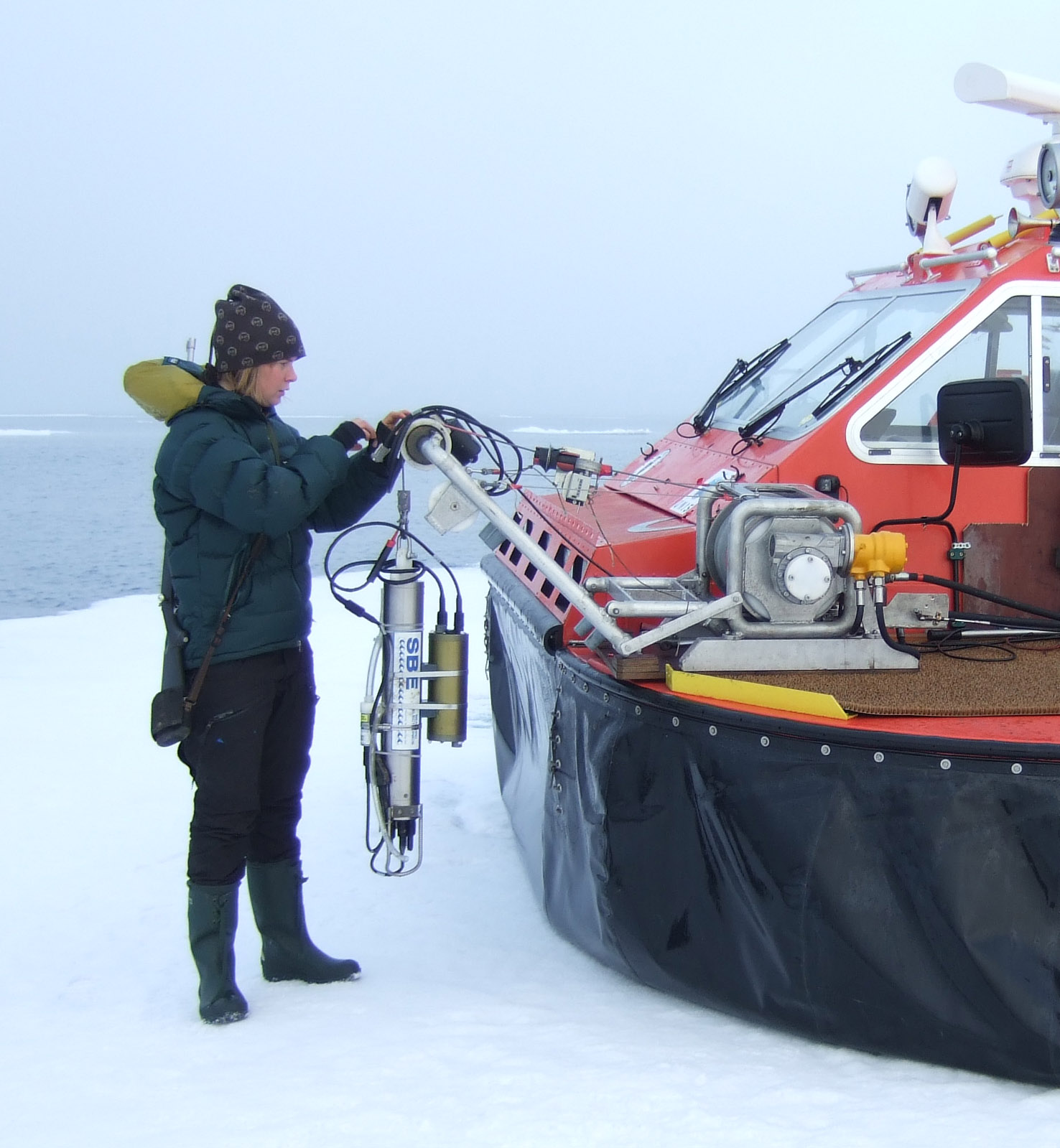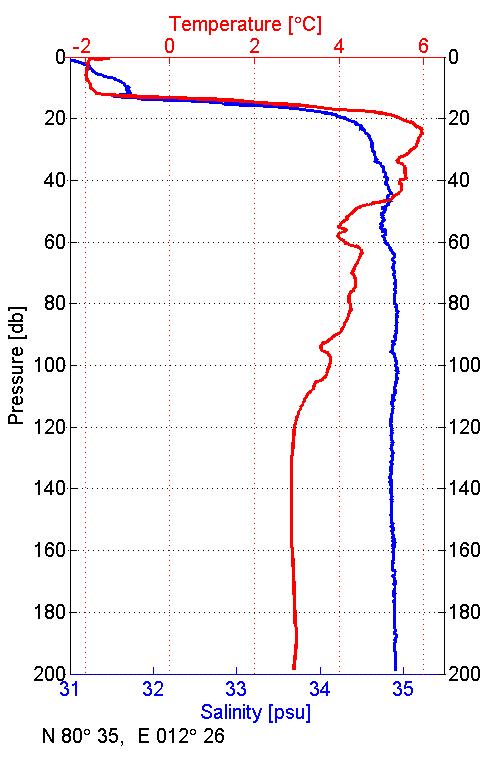 | | |
| --- | --- |
| Eli Ersdal getting the CTD ready | Results from the West Spitsbergen Current north of Spitsbergen |
---
Sabvabaa is equipped with an Aanderaa Seaguard recording Current Meter DW (RCM) with a 6000 meter depth rating. The RCM is normally suspended overnight from the CTD winch.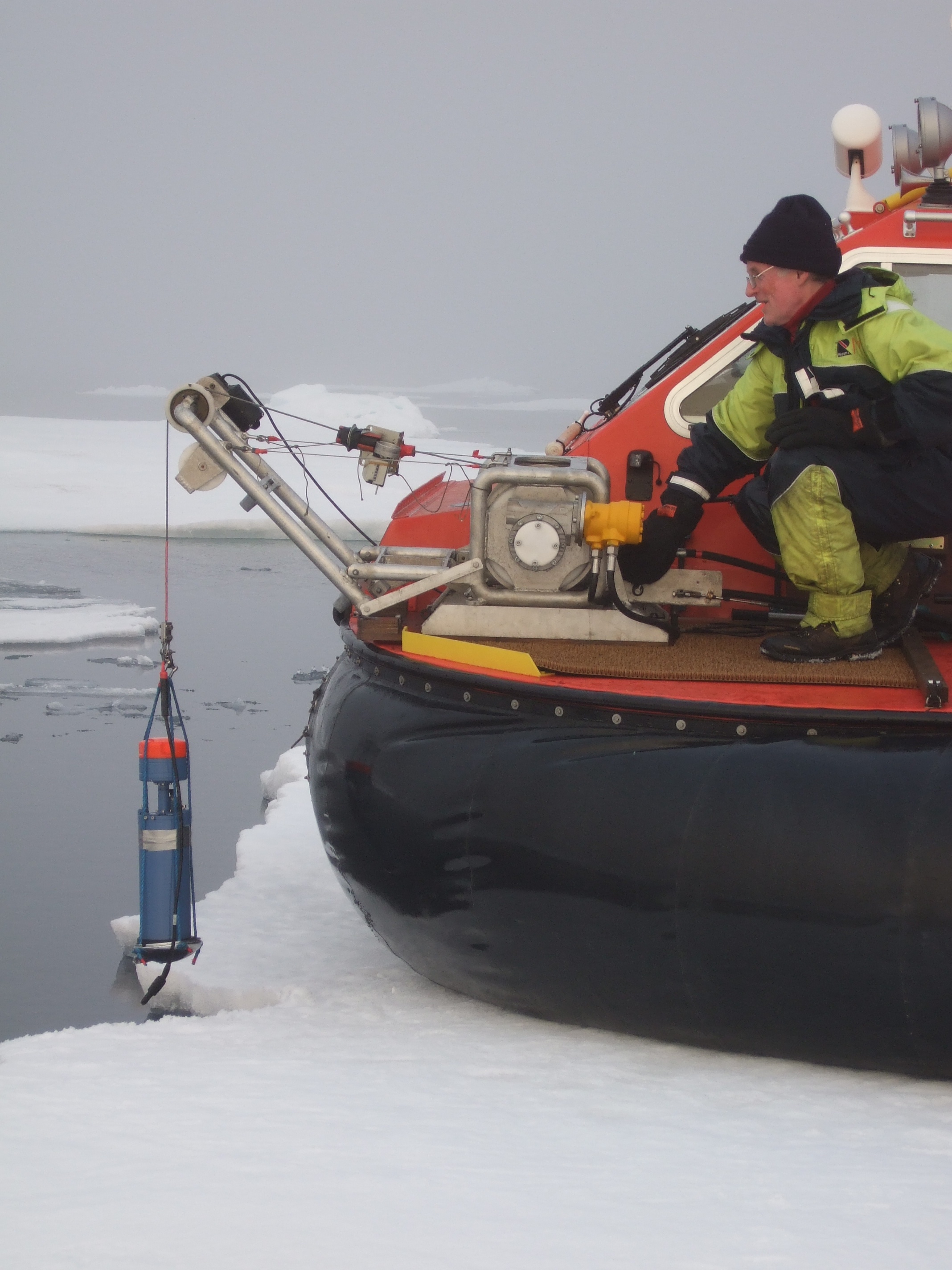 ->->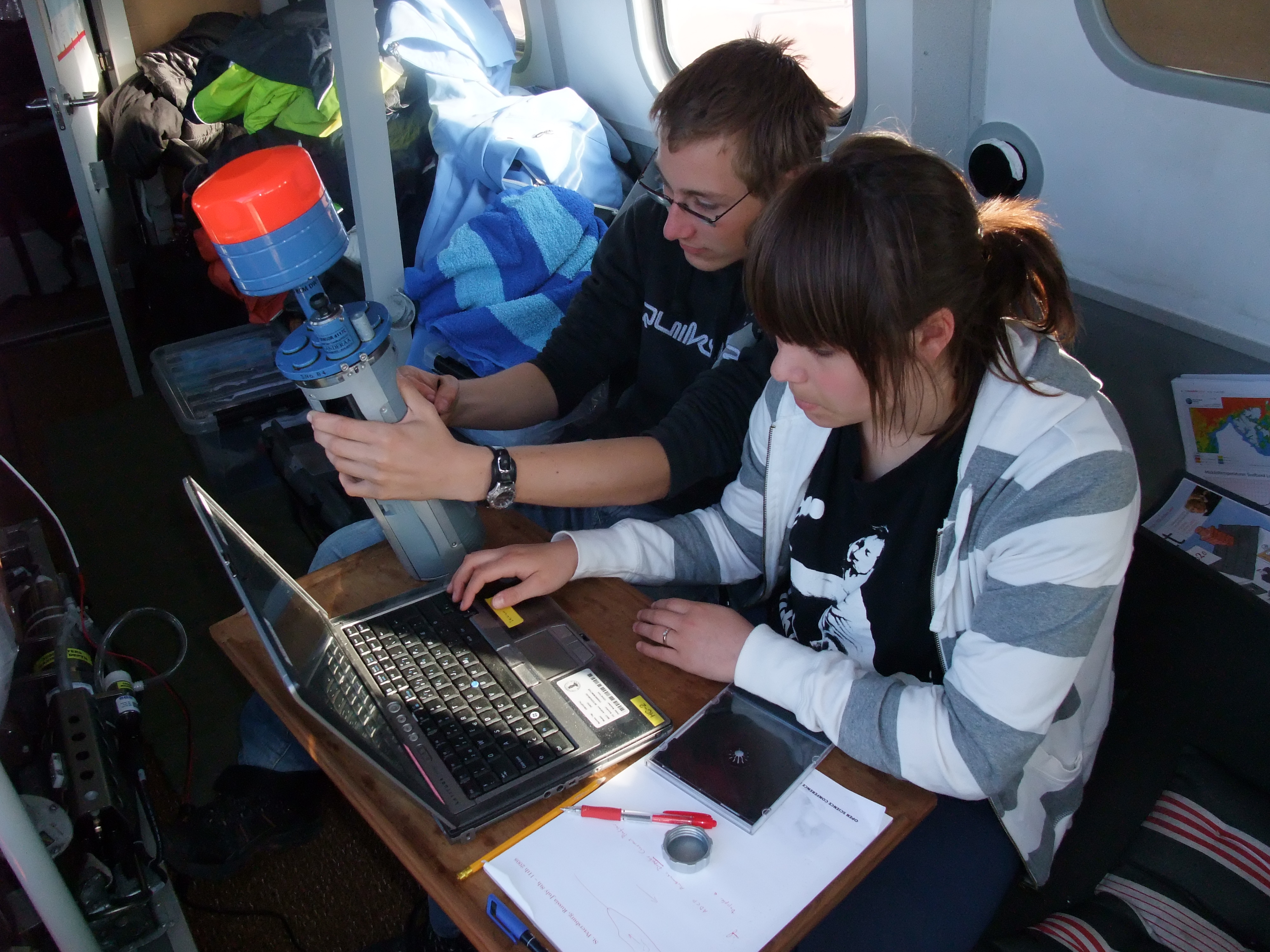 | | |
| --- | --- |
| The Aanderaa recording current meter | High school students Joacim and Hanne preparing for RCM deployment |