Chirp Sonar
---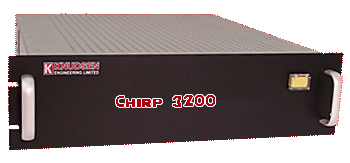 The Chirp 3200 unit.
Mfr.: Knudsen Engineering
Mod.: Chirp 3200
Chirp 3200 hardware:

S/N K2K-07-0489
P/N: D229-04404

Channel config:

Ch.1: 3.5 kHz
Ch.2: 12 kHz
Ch.3: 200 kHz
(We only have 3.5 and 12 kHz transduces, and only operate the 12 kHz version due to transducer weight.)
INTRODUCTION
---
The Chirp 3200 is controlled from a PC running the SounderSuite program.
The 12kHz transducer is lowered over the side of an ice floe where the craft is parked or suspended below the hull for underway measurements.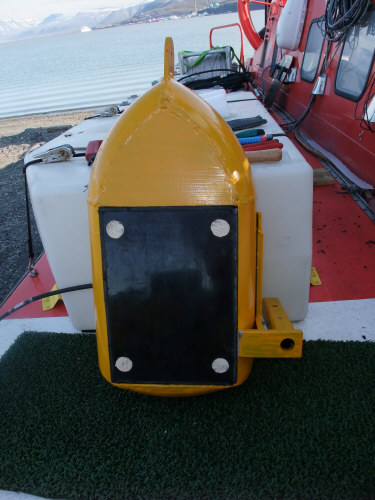 Knudsen Engineering 12 kHz transducer for the Chirp 3200.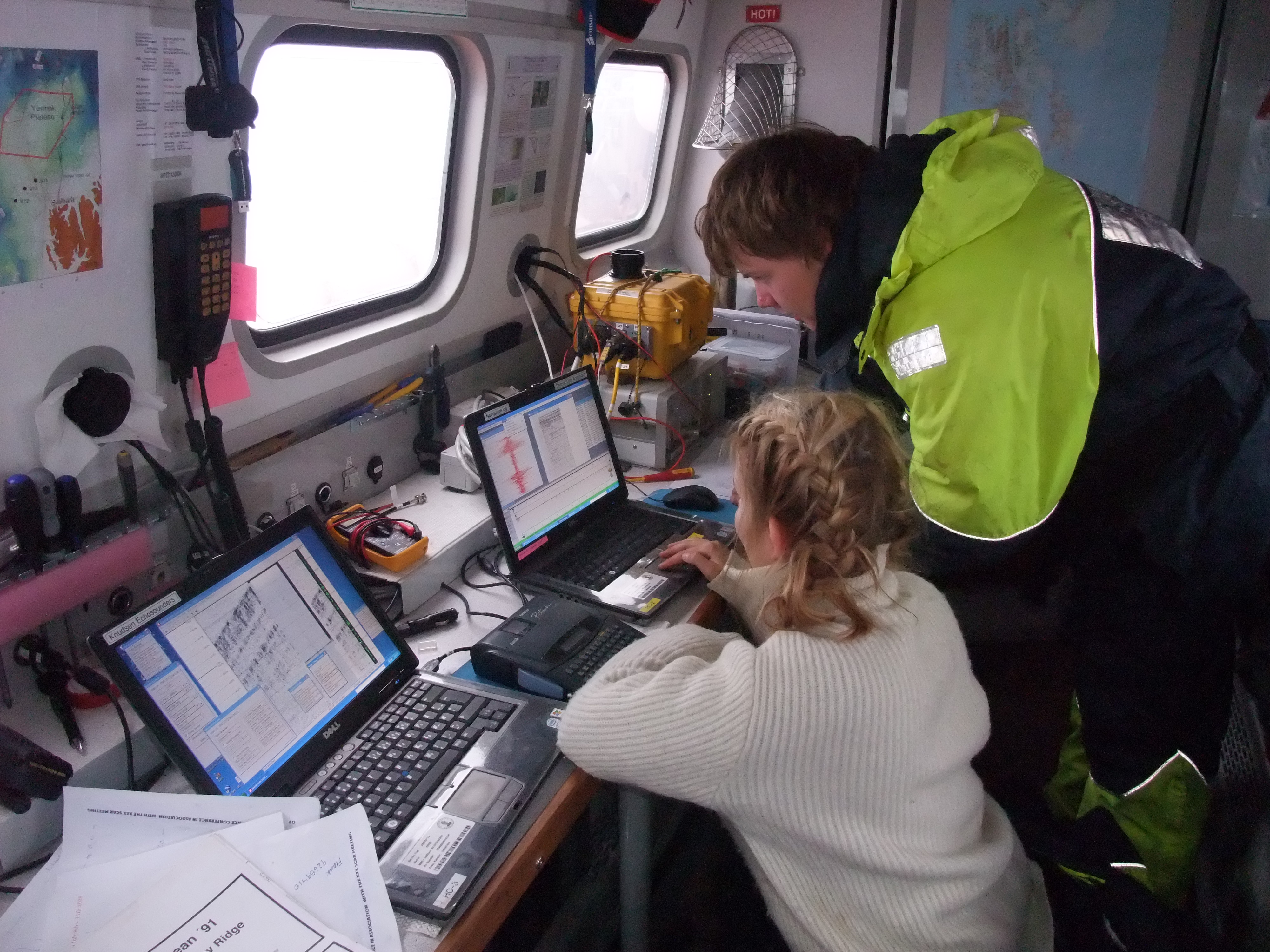 Display of the 12 kHz (left PC) and the airgun signal (right PC)
Software versions as of 21 April 2010
---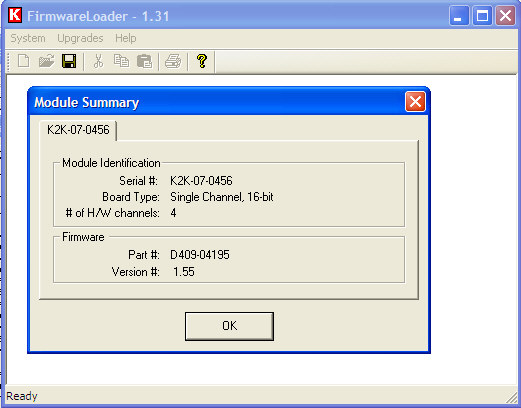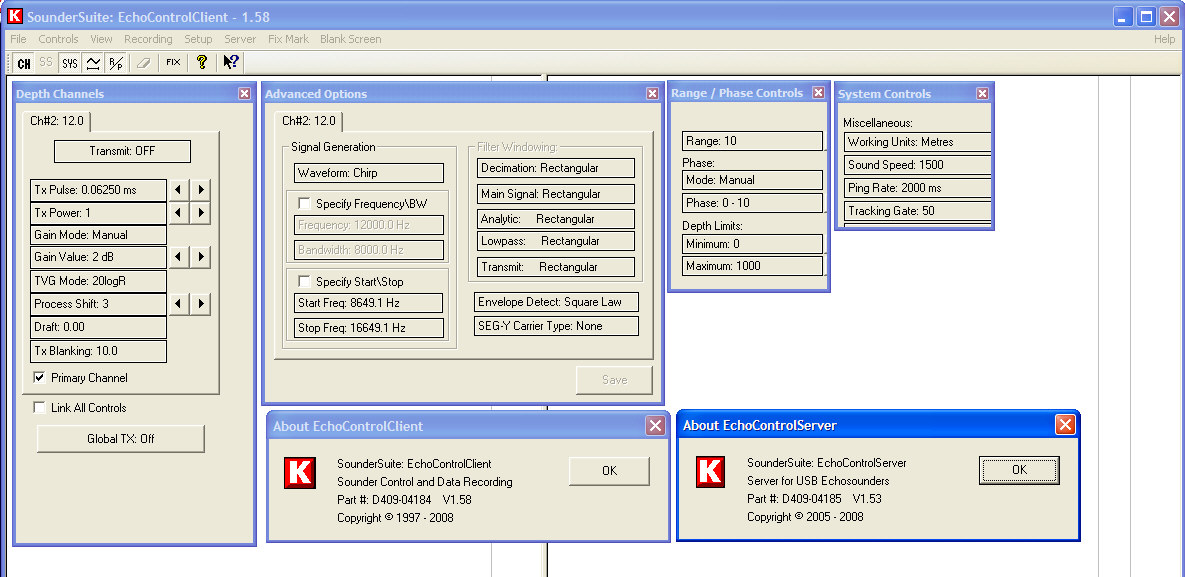 SOFTWARE UPDATE AS OF 14 MAY 2010
---
Installed SounderSetup.exe received from Knudsen Engineering (email attachment, 28 April 2010, ref. D.C.).
Setup type: Local-Machine
At the moment the PC running the SounderSuite software is separated from the Chirp hardware, so we cannot verify proper operation. Instead, here are screenshots of SounderSuite directories ....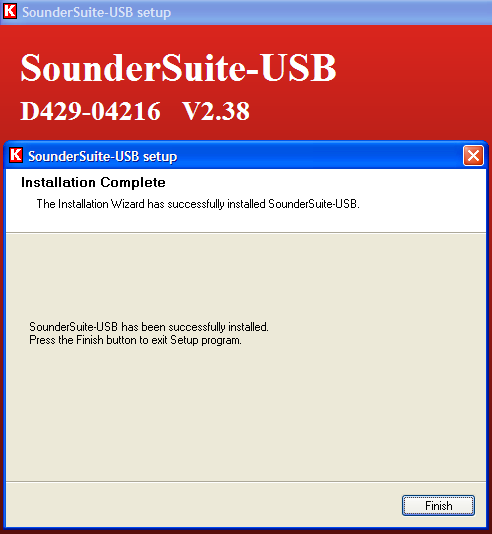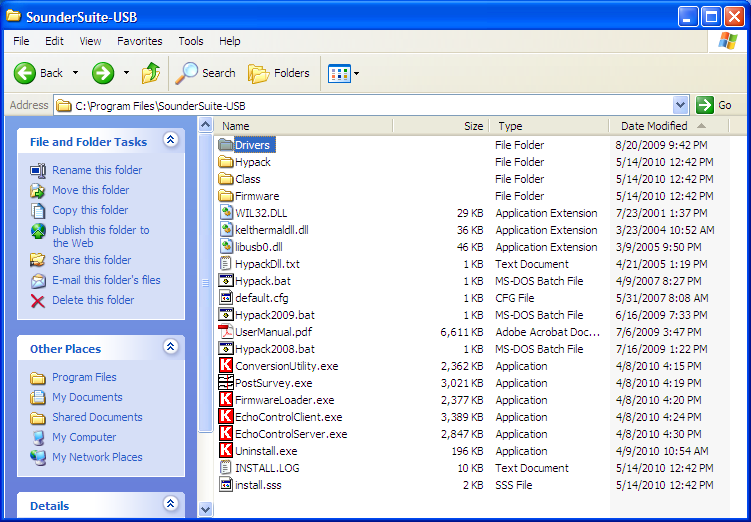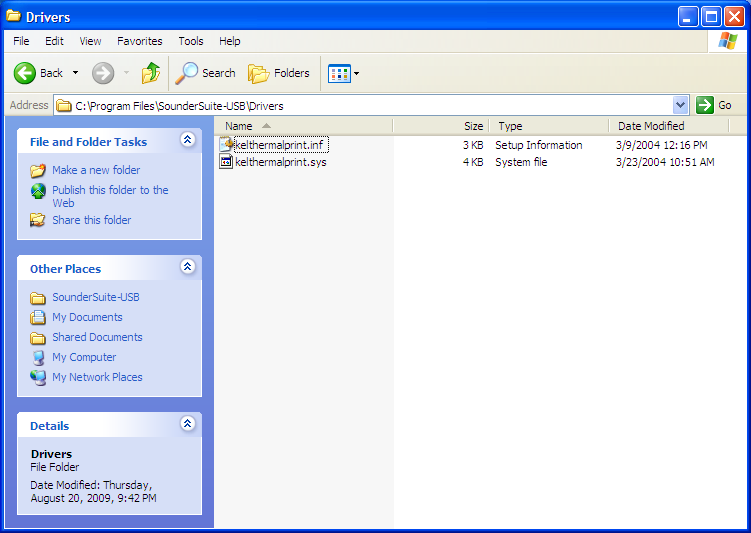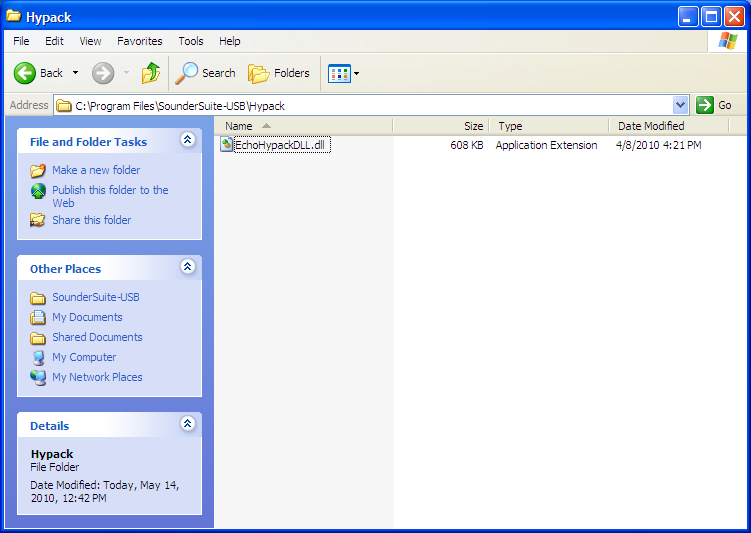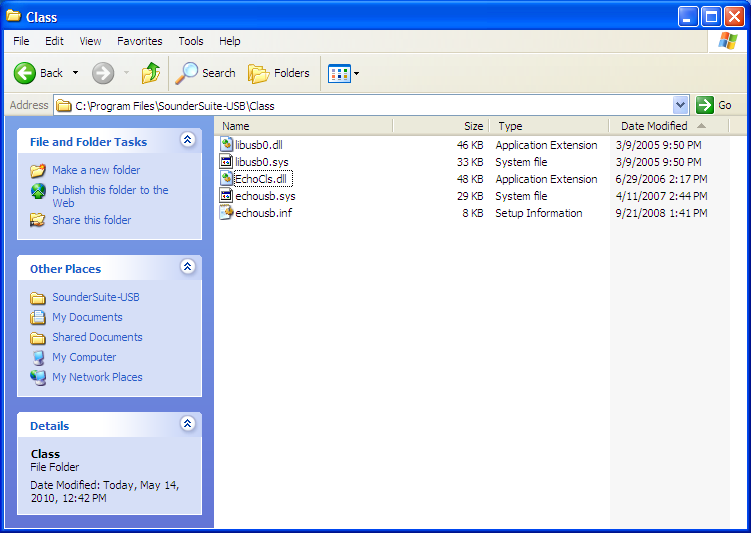 UPDATE 24 JUNE 2010
---
We installed new version of Knudsen Sounder Suite, and performed the firmware upgrade.
Status message after firmware upgrade: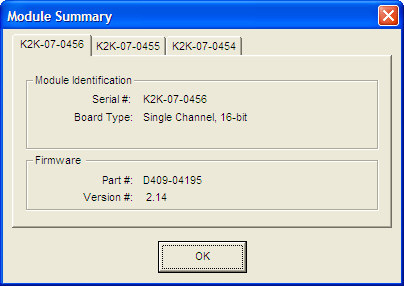 Knudsen firmware, status as of 24 June 2010.
All modules have the same version number: 2.14.
Email correspondance:
---

Question, 24 June 2010:
----------------------

We are updating both Chirp 3200 Firmware and Sounder Suite software.
There was only one firmware bin-file (K2K10001.bin) included in the new Sounder Suite install program,
and we used this file for all three channels.

When we start the Echo Control Client, all three channels show up as "50 kHz" - see attached screenshot.
That cannot be correct.

Reply, same day:

You will need to reset your factory defaults. In the EchoControl Client program, go to Setup/Factory Defaults.../EchoSounder Controls.
You will get a message box asking you to confirm. Click Yes and the software will retrieve the correct settings from the sounder boards.


DATA FORMATS - SOME PITFALLS
---
Data from chirp sub-bottom profilers can be recorded in different formats. Here's an article and some notes by Paul Henkart that shed light on this subject: